The Metro System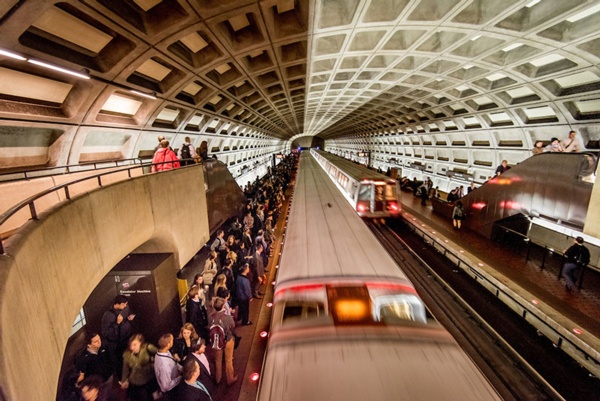 Metrobus, Metrorail, MetroAccess
The Metro system is the regional bus and rail public transit system in the Washington, DC area, operating in DC, Virginia, and Maryland. Cities and counties in the area contribute to the cost of operation. The Metro System is administered by The Washington Metropolitan Area Transit Authority (WMATA). WMATA is often referred to simply as "Metro."
Metrobus is the area's regional bus service and is the sixth busiest bus agency in the United States. Metrobus has a fleet of more than 1500 buses operating on approximately 325 routes. Local jurisdictions also have their own local bus systems to supplement Metrobus.
Metrorail is the regional subway system, often referred to simply as "Metro." The Metrorail system comprises six color-coded lines: blue, green, orange, red, yellow and silver. The lines intersect at various points, making it possible for passengers to change trains and travel anywhere on the system. In normal times, service frequency varies according to day and time from a low of 15 minutes between trains on weekend evenings to a high of 3 minutes between trains in the peak of the rush hour period. Currently, more than half of the railcar fleet is out of service, due to a derailment, and wait times are longer.
MetroAccess is Metro's curb-to-curb paratransit service, complementing Metrorail, Metrobus and local bus service for people with disabilities. For paratransit service in Arlington, also see STAR-Specialized Transit for Arlington Residents.