Tools & Resources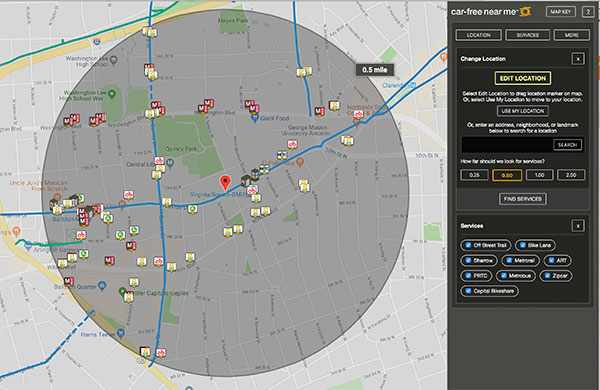 Choose a link from the menu, at right or below, to explore tools and resources that make it easier for you to get around Arlington and the DC area by walking, biking, carpooling, carsharing, or taking public transportation.
Featured: Car-Free Near Me
See the transportation services available near your home, office, your current location, or any location in the Washington, D.C. area with Car-Free Near Me. This tool not only shows you bus stops close to you, it shows where the buses go that serve each stop. Car-Free Near Me also maps rail stations, Capital Bikeshare stations, Zipcar locations, and more.